Bone Grafting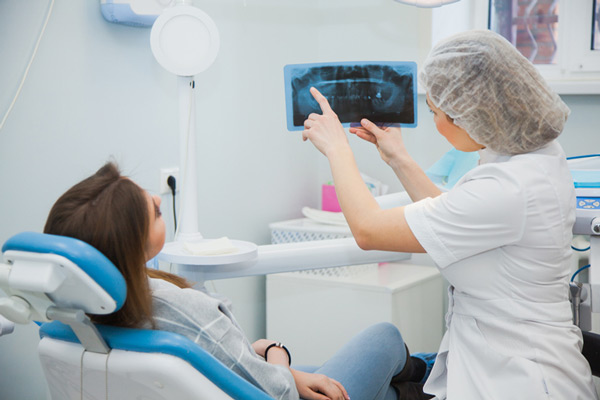 Before receiving any dental implants, you will first have to undergo a close examination and x-ray to see if you have enough viable bone for the procedure. When your teeth fall out, it is not uncommon to lose bone density over time. The American Dental Association attributes tooth loss as the main contributor to bone loss in the jaw, where the average person loses around 25 percent of their bone within the first year of a tooth falling out. To fix this issue, you will first have to undergo a bone graft surgery known as a bone grafting. Our team at Fairbanks Periodontal Associates can help guide you through this surgery. We also provide ridge preservation, which is a bone graft that is placed immediately after tooth extraction. Regardless of which surgery you require, our staff is expertly trained to handle both an augmentation or preservation to help you get the dental implants you want.


What Is the Importance of Bone Grafting?

Your jawbone has an extension bone called an alveolar ridge. This bone connects your jawbone to your teeth, helping to define your facial structure and provide stability. When a tooth is so irreparably damaged that you avoid putting pressure on the area for a long period, the tooth falls out, or is extracted, part of the alveolar ridge begins to go through a process we call reabsorption. This means the bone begins to deteriorate and slowly melts away as your body does not recognize a need for it anymore in that area. With enough shrinkage, you will not have enough width nor height to support any dental implant structure. A bone graft is performed when you no longer have a healthy alveolar ridge, giving it the structure necessary to support a dental implant.


What Is the Process of the Surgery?

Bone Grafting requires the same procedure, but only have different names depending on when the surgery is performed. First, our staff will have to get a viable bone graft for the surgery. This bone graft can come from your own body, an autograft, a cadaver bone, an allograft, an animal bone, a xenograft, or a synthetically manufactured bone, an alloplastic. The source chosen will be determined by both you and our staff before the surgery is performed.

The surgery will begin once our staff has gotten a bone graft ready for you. We cut open your gums, exposing the bone underneath, and place the bone graft in place. Depending on your case, we may decide to also place a barrier membrane to create a space for the bone graft to grow. This will allow it to attain the necessary width and height required for the dental implant. We then suture the gum over the bone graft and allow it to heal. The recovery process can take several months, up to a full year, depending on how much graft needed to be placed and other individual factors. We may even use a platelet-rich plasma technique to increase the regeneration and recovery process.

After your bone grafting has fully healed, we will begin preparing you for the dental implant surgery. This will happen shortly after the bone is healed to ensure more bone density is not lost over time. If you are considering a dental implant, come to our Fairbanks Periodontal Associates office today or call us at (907) 455-7100 to schedule an appointment to see if a bone grafting is a requirement first. The sooner you get your bone grafting, the sooner you can get a working set of dental implants.