Who Is a Candidate for Dental Implants? Fairbanks, AK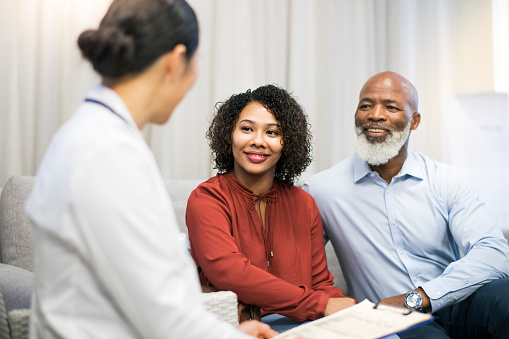 Here at Fairbanks Periodontal Associates, we truly believe that knowing and understanding all the variables that make an individual a viable candidate for this procedure is the most important thing to you. Moreover, there are a couple of aspects that you will have to consider. Projections have shown that about 125 million American citizens are short by at least one tooth. You might be considering dental implants to replace your missing teeth if you're part of this group.


Most Applicants Are Actual Viable Candidates

You can replace one, many, or all of your teeth with dental implants. You can use them to replace dentures or bridges if those aren't viable or if you simply prefer something different. Viable candidates are those with healthy gums and whose jawbone is all done growing so you won't need to worry about the implants moving around.

You also need to have sufficient bone that can sustain the implants and hold them in place. However, if you have suffered bone loss in your jaw, you might still. Actually, it's suggested that you use dental implants to avoid any more bone loss. In these cases, as part of the implant phase, bone can effectively be reconstructed using grafting methods.


Evaluation and Assessment

A thorough assessment of your teeth, mouth, jaw, and general health will result in successful implantation. We might need to take an x-ray of your mouth or in some cases, a CT scan. This will allow us to locate the areas that are missing bone and observe your sinuses' shape, as well as identify where your nerves are located so we can make proper assessments for your particular situation.

We will also do a thorough medical examination. Your general health and medical history represent a major part in how well your implant heals and fuses into the bone.


At-Risk Candidates

If you're not monitoring and handling your diabetes properly, if you have cancer, have undergone radiation to your jaws, have untreated gum disease, smoke or are an alcoholic, you negatively affect the results of the procedure. However, you might still be a candidate.

Even though these problems and diseases put you at risk, we just need to be aware of them, so we accurately assess your current situation. We will work with you to improve your general health, so you have higher chances of success.

If you're taking any specific medications that are immunosuppressants, then you also might not be a viable candidate. The same thing applies for teeth grinders since they can end up applying too much force on the implants, which will result in long term damage.

As we mentioned before, dental implants have a high chance of success, and you are guaranteed to be satisfied and happy with the results. So, make sure you schedule an appointment with us to start your dental implant process.


Dental Implant Services


For more information about dental implants and to find out if you can be considered a candidate for this procedure, call the experienced professionals here at Fairbanks Periodontal Associates at (907) 455-7100 today!